Speaking of Jeff Clark . . .
. . . (which I did, in the post re: Jesse Seldess's
Who Opens
below), he and Geoffrey G. O'Brien have just released a collaborative book,
2A.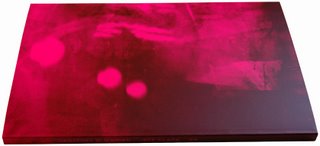 Smythe-sewn paperback
96 pp.
$7.00 (+ $2.00 shipping)
Order via check or money order directly from the authors
Info here.